Sell More With E-Commerce
Grow your business faster with E-commerce Platform that is easy & quick to use. Everything you need to start selling online today. 
The e-Commerce Platform to Sell With Your Own Brand
Narrowcloud Solutions provides a solution with the expertise and experience to help you establish and expand your e-Commerce business online. We offer consultation, technical, and marketing skills to augment our creative web design abilities and create a powerful e-commerce website.
With the rapid integration of our physical and digital world, e-Commerce stores are becoming the staple asset for any retail business owner. The e-Commerce will remove the geographical limitations of your business. In other words, any customer for all different area will be able to shop through your  e-Commerce stores.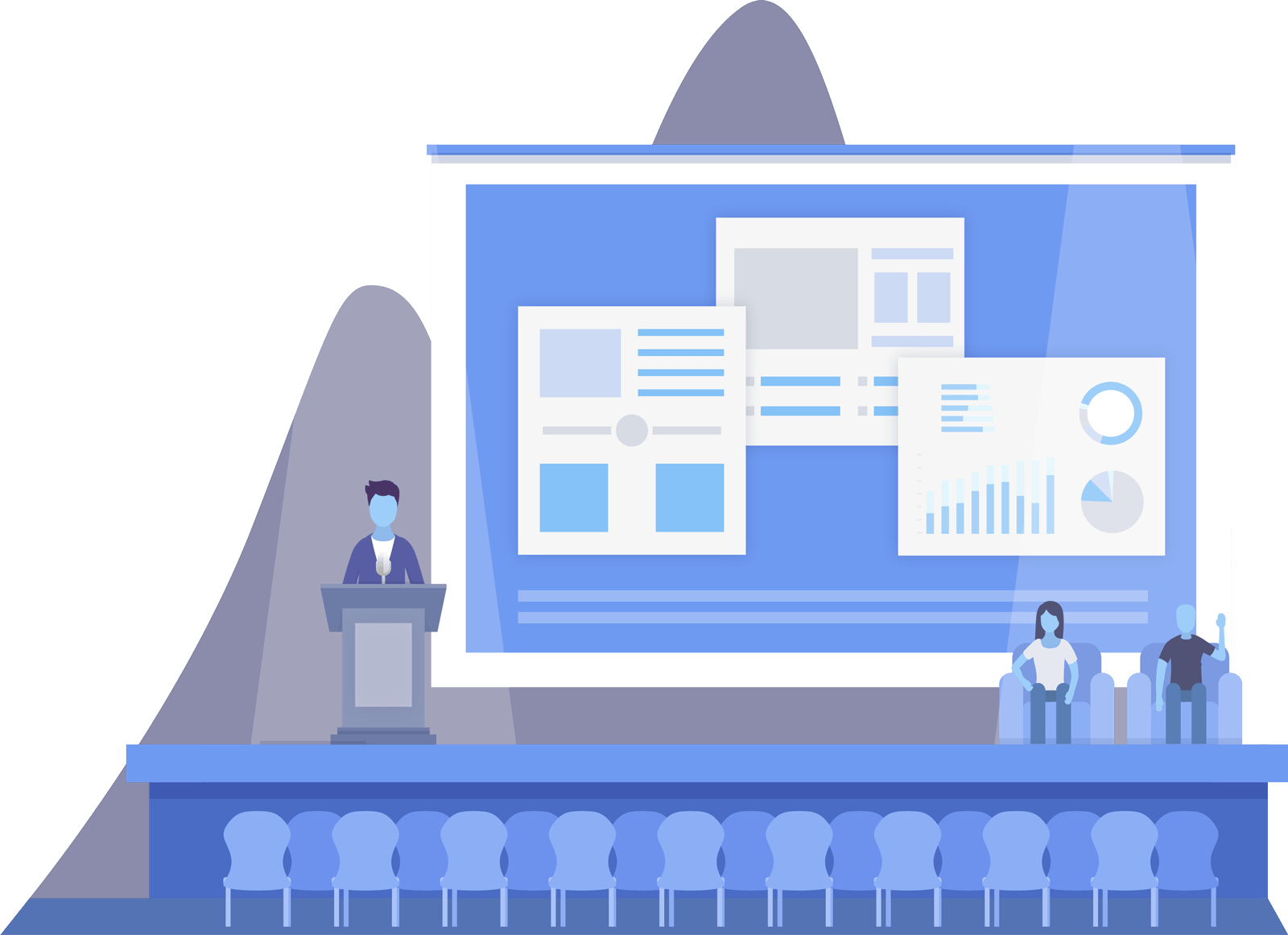 All-in-One e-Commerce Solution to Grow Your Sales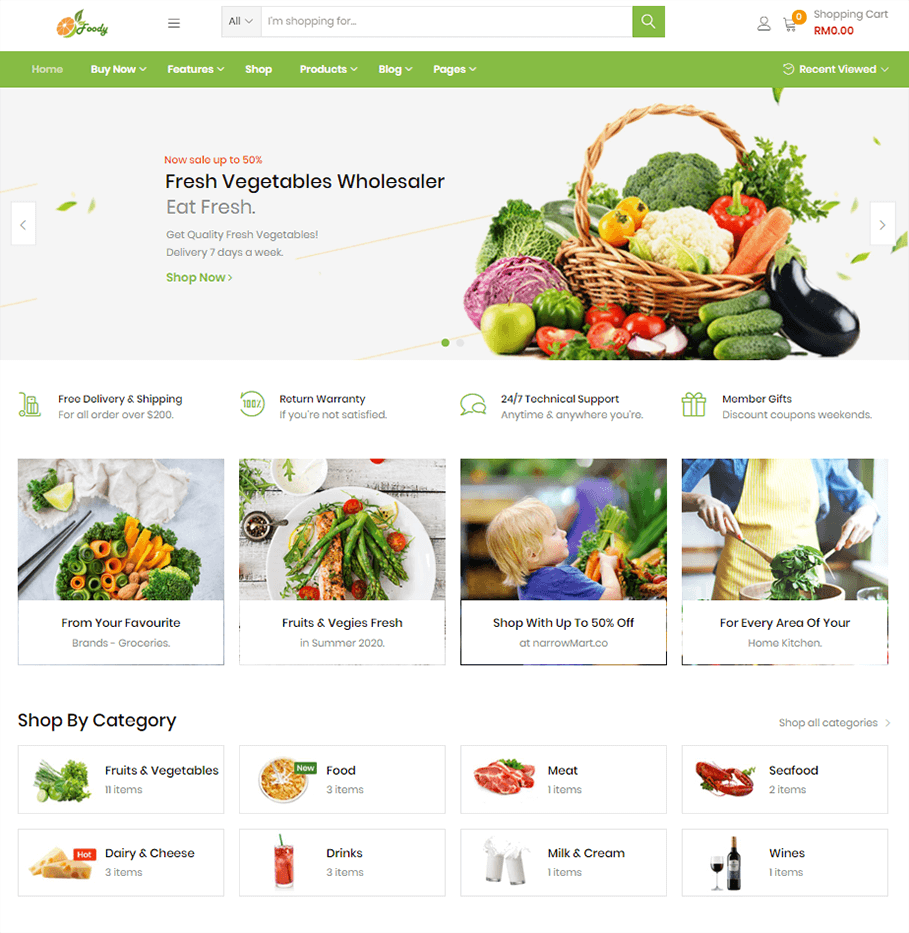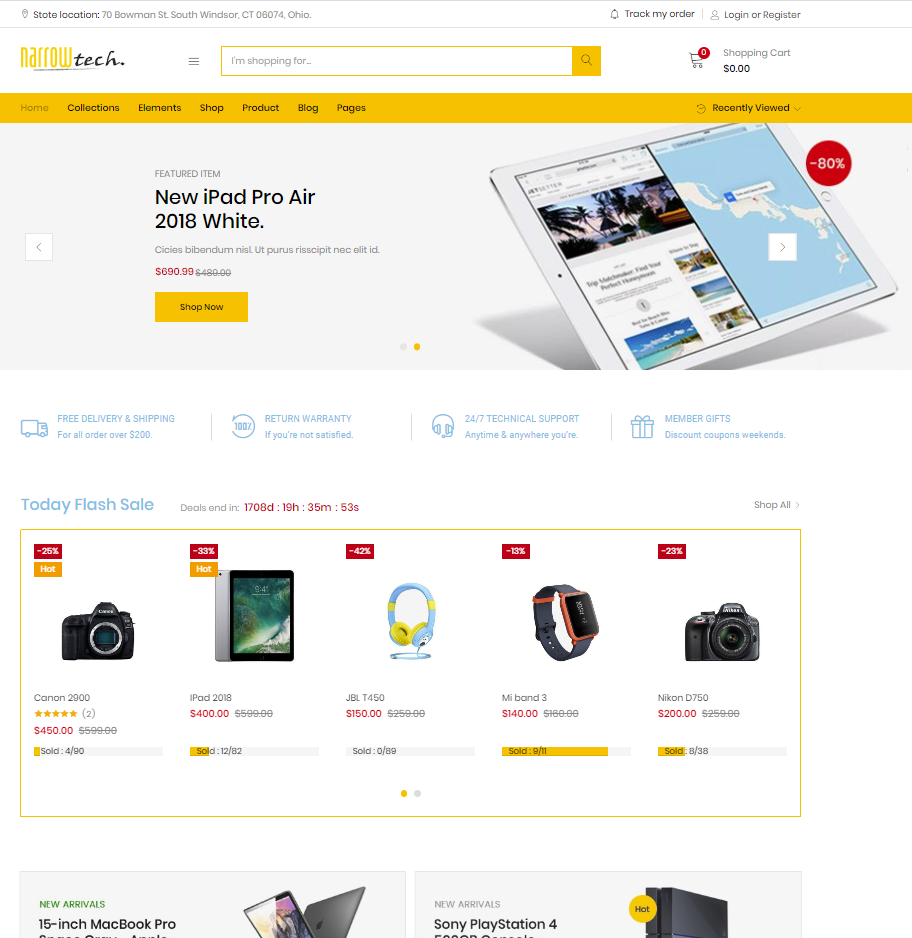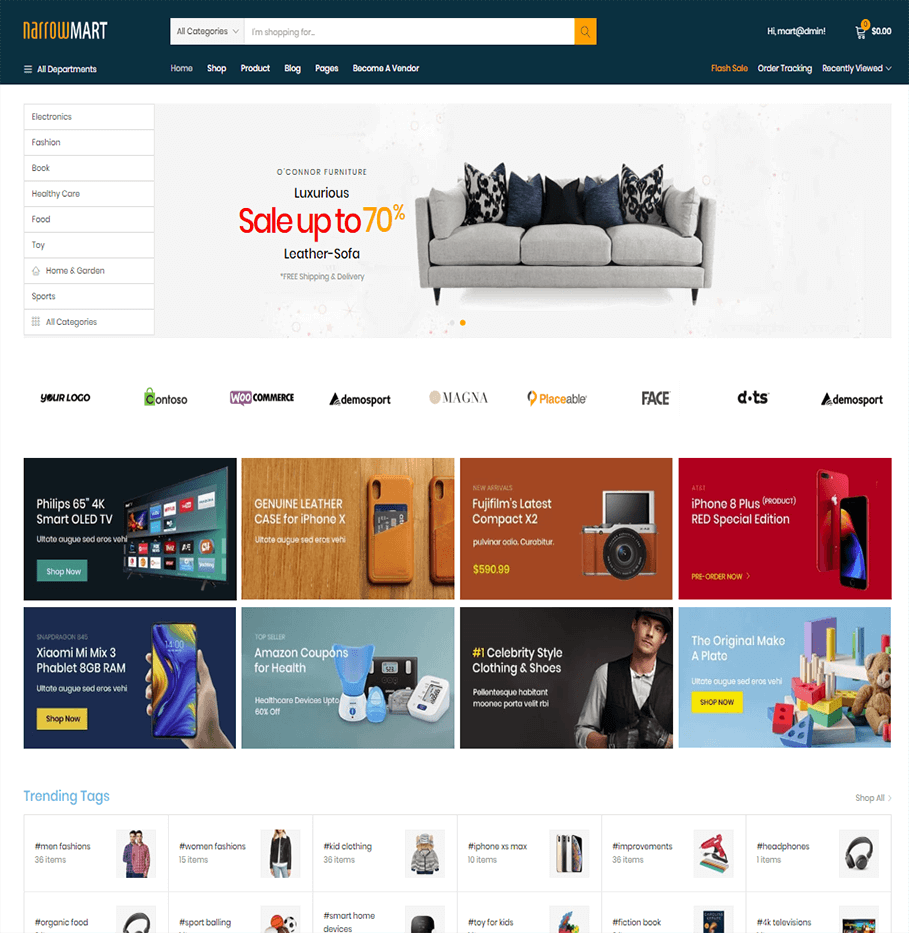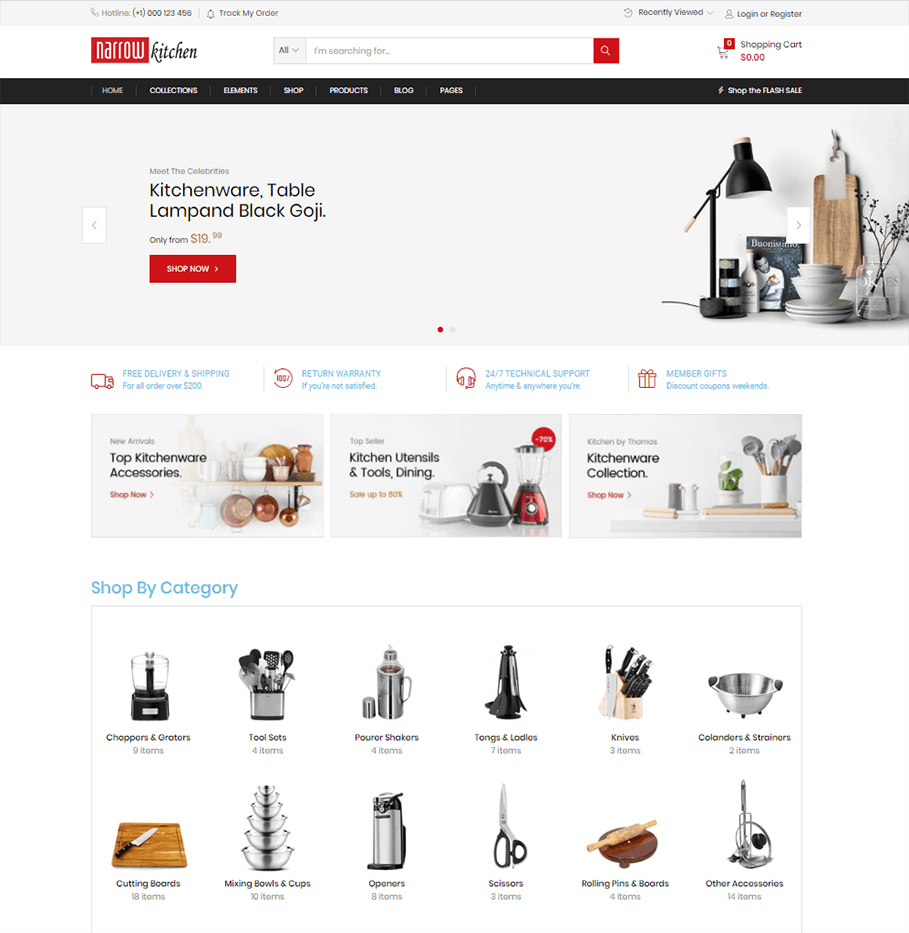 Evaluate the economic performance of your business. Recognize trends and take appropriate decisions. Get the help that your management needs with Sales Analysis for WooCommerce.
As a seller, you will use these analyses to measure and improve your sales strategy. Enhance the customer base of your business by identifying key products. Learn about your best-selling products and their market potential. Detect areas that offer windows of improvement. Focus on more profitable regions and segments.
You also will get essential reporting tools that use accurate real-time data. Discover trends and optimize the profit margin of your business.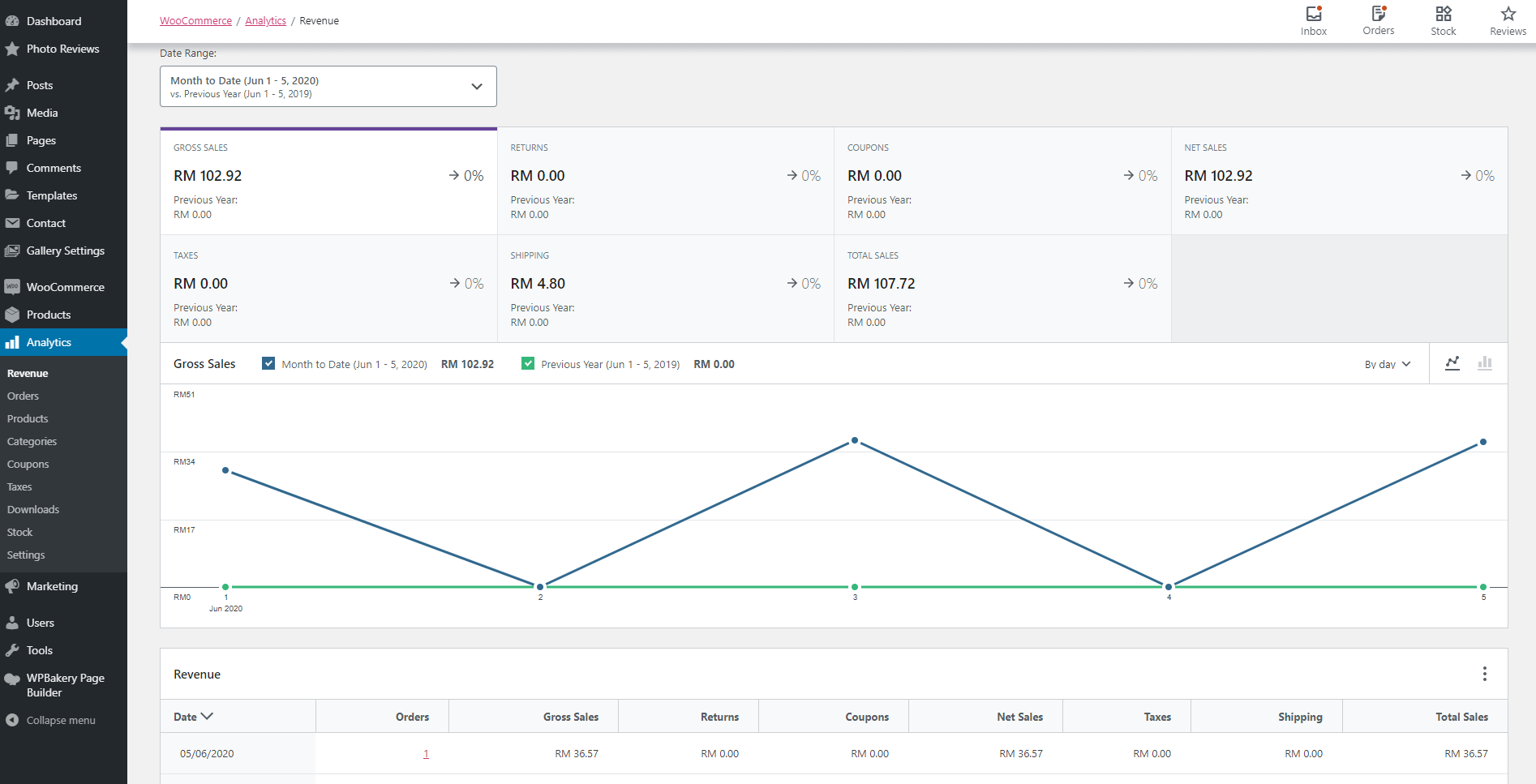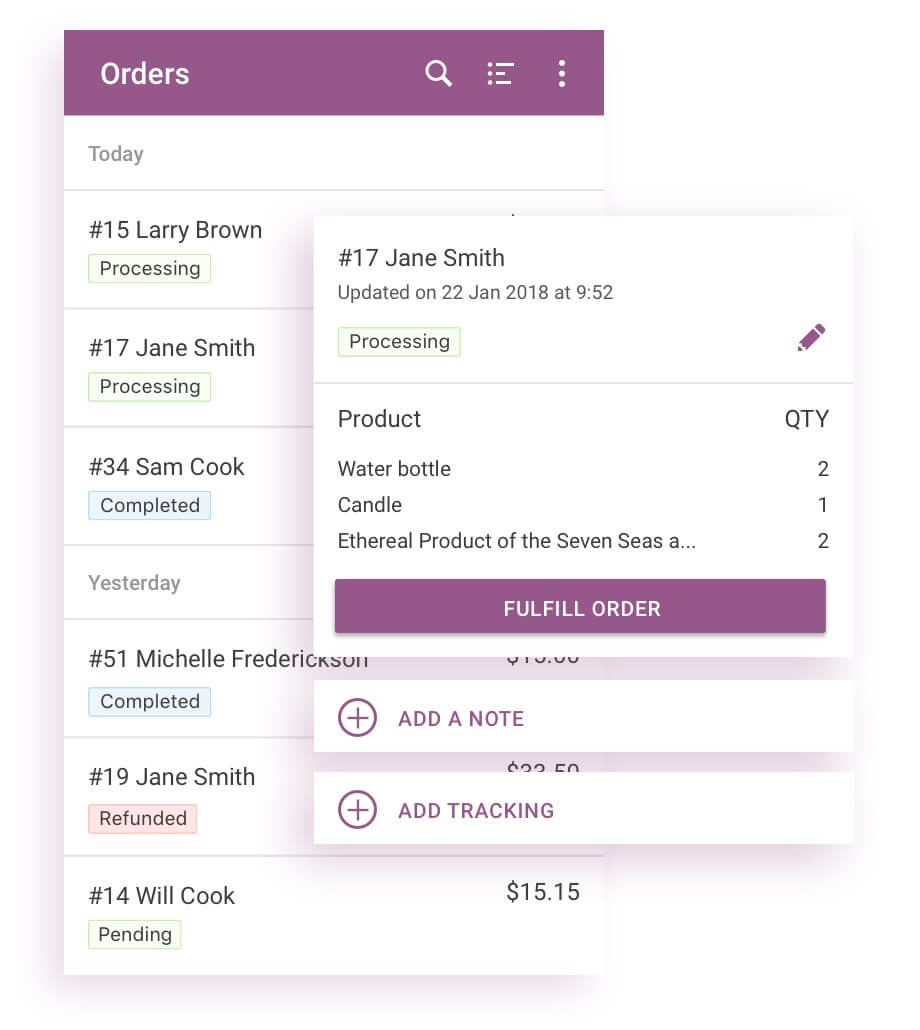 WooCommerce is a flexible, open-source commerce solution built on WordPress. It also empowers small and medium businesses to build exactly the store they want and sell online.
In Narrowcloud, we used WooCommerce as a medium where our e-commerce clients get their website done. As a client, you can monitorize the transaction process between you and your customer using WooCommerce. It is also can be done by using your smartphone by installing the WooCommerce Mobile App. Available on Google PlayStore and AppleStore.

Stripe
Stripe is a popular payment service provider for eCommerce stores worldwide. Stripe is the seamless way it integrates so nicely into websites, and how easy it is for customers to use. Like PayPal, payment processing with Stripe can be used without having to register and maintain a merchant account.

senangPay
senangPay is a payment gateway service provider that allows users to receive credit, debit cards and FPX payment easily.  To assure users' security, senangPay have registered with Bank Negara Malaysia and compliant with PCI DSS. To top it off, our site are certified by GeoTrust for security.

PayPal
PayPal is a global online payments platform that assists in online money transfer. Currently has over 227 million users wordwide and operates in 202 markets. PayPal allows customers to send, receive & hold funds in 25 currencies wordwide. This is a great advantage of e-commerce stores.

Alipay
Alipay is the most widely used third-party online payment service provider in China. With over 100 million daily transactions. Its primary product is a digital wallet, Alipay Wallet, which also includes a mobile app that allows customers to conduct transactions directly from their mobile devices.

Google Pay
Google Pay is the fast, simple way to pay contactless or online. Pay with your phone and speed through checkout within apps and websites. Your payment info is protected with multiple layers of security. Google Pay uses an encrypted number instead of your actual card number so your details stay secure.

FPX
FPX is a payment gateway that allows you to make real time online payments using your current or savings account. All you need is an Internet banking account with any of FPX participating banks. FPX is operated by Payments Network Malaysia Sdn Bhd, a wholly-owned subsidiary of Bank Negara Malaysia.