SenangPay has come out with a new feature for merchants which is e-wallet payment. In my opinion is very good though. Now, e-wallet users can easily pay with e-wallet payment and also collect more points while using it.
This feature is free and only applicable for Advance and Special Package subscribers. For Basic Package subscribers want e-wallet payment features need to upgrade their package to Advance or Special Package.
Any merchants want to enable e-wallet payment can go through the SenangPay guide. It's a very simple setting and no need coding or applies any API system on your e-commerce website.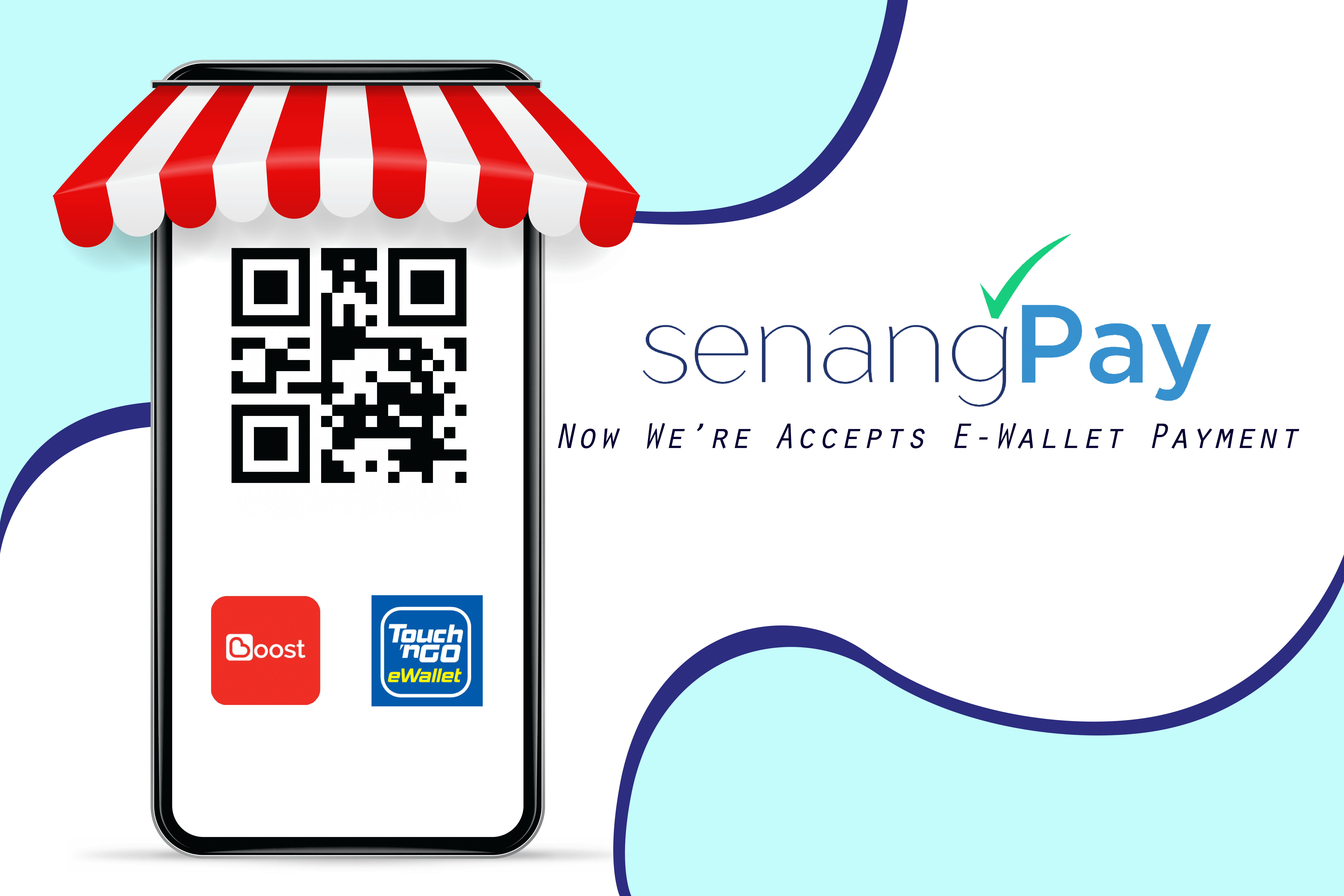 In this article, I want to share a very simple step on how to use e-wallet payment as a customer of merchants using our e-commerce website. What you need is just click, click, click, and click.
5 Steps to use E-Wallet Payment as Customer
Step 1: Go to Shopping Cart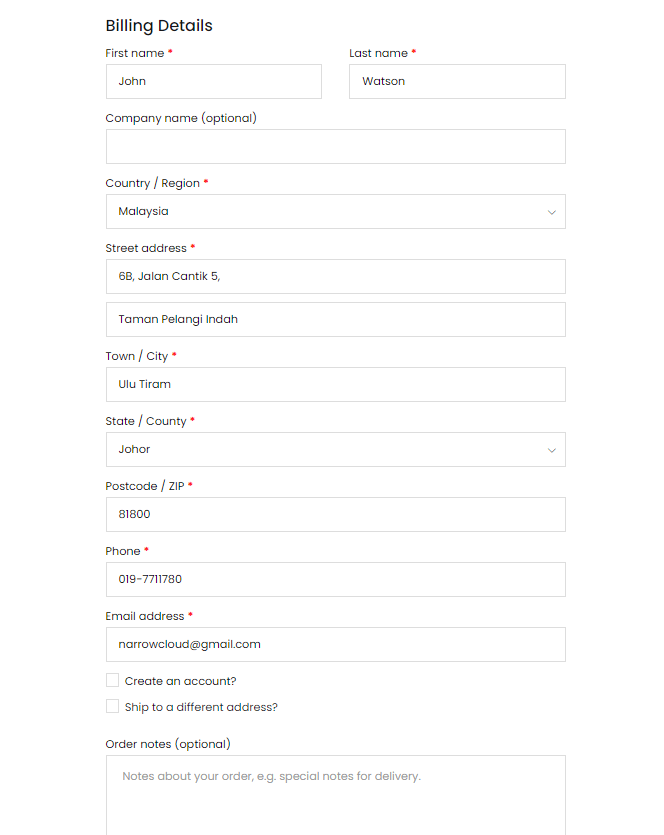 Now you are at the Checkout page. Before proceeding with the payment, you need to fill in all the important details needed. Your name, address, phone number, and email address. You also can create an account if you want through these Billing Details. Make sure to tick the Create An Account box before making the payment.
2) Choose Shipping Method
3) Choose SenangPay Payment Method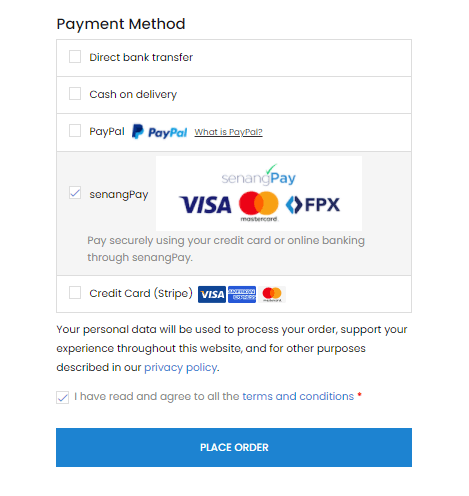 This is the most important thing to make a payment with an e-wallet. Make sure you tick the SenangPay box. Only SenangPay has the option of e-wallet payment. The other platforms don't have an e-wallet payment option.
Then, make sure to tick the terms and conditions box. My advice is you must read the terms and conditions before proceeding with the payment. 
After you have done make all the process, now you can click Place Order to proceed with the payment.
Step 5: Choose E-Wallet Payment Platform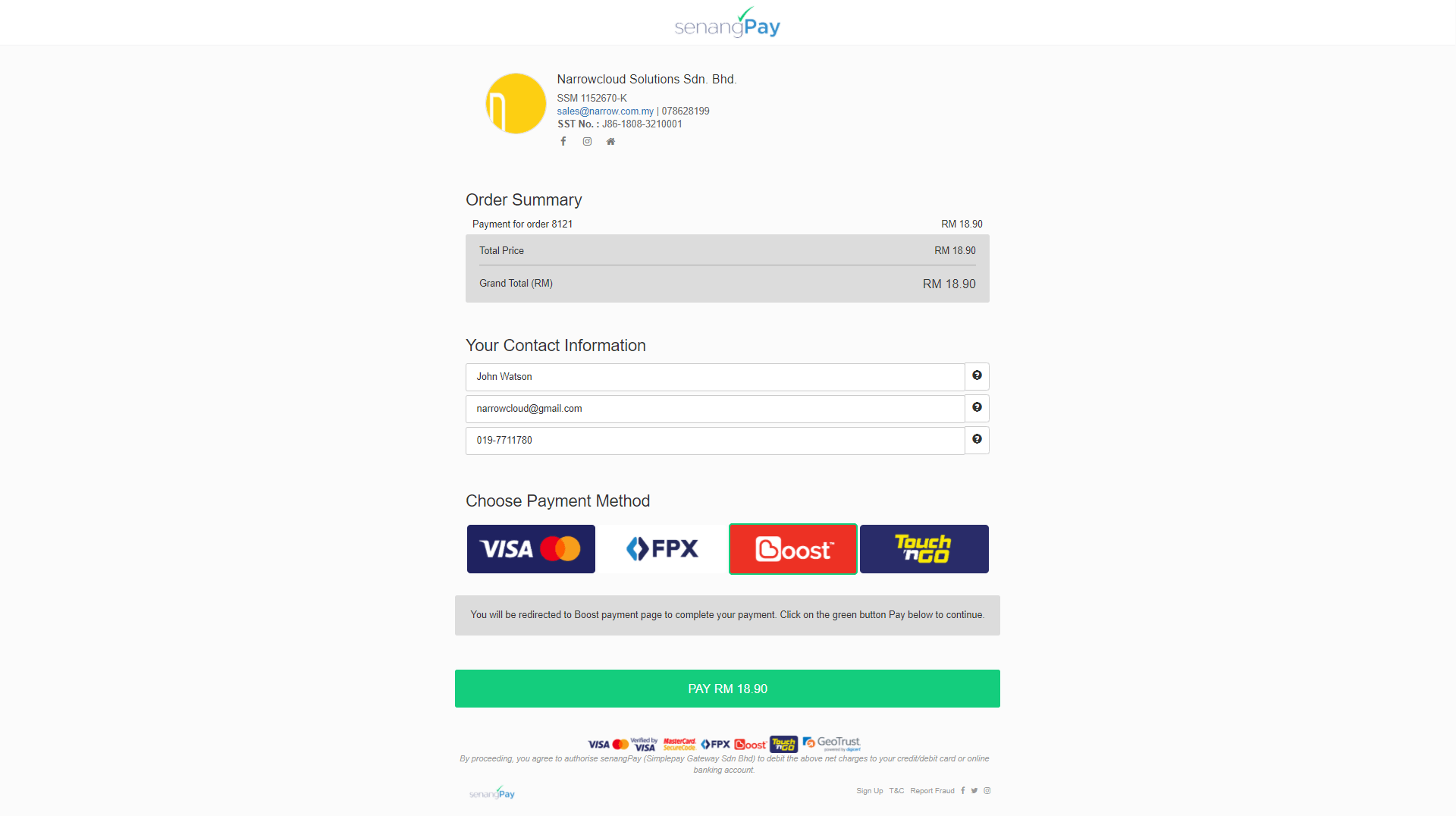 Now you're at the SenangPay payment page. You need to choose which e-wallet platform you want to make a payment to. If want to pay through the Boost platform, just click the Boost logo then click Pay. The same goes for the Touch-n-Go e-wallet. Click the TnG logo then click Pay.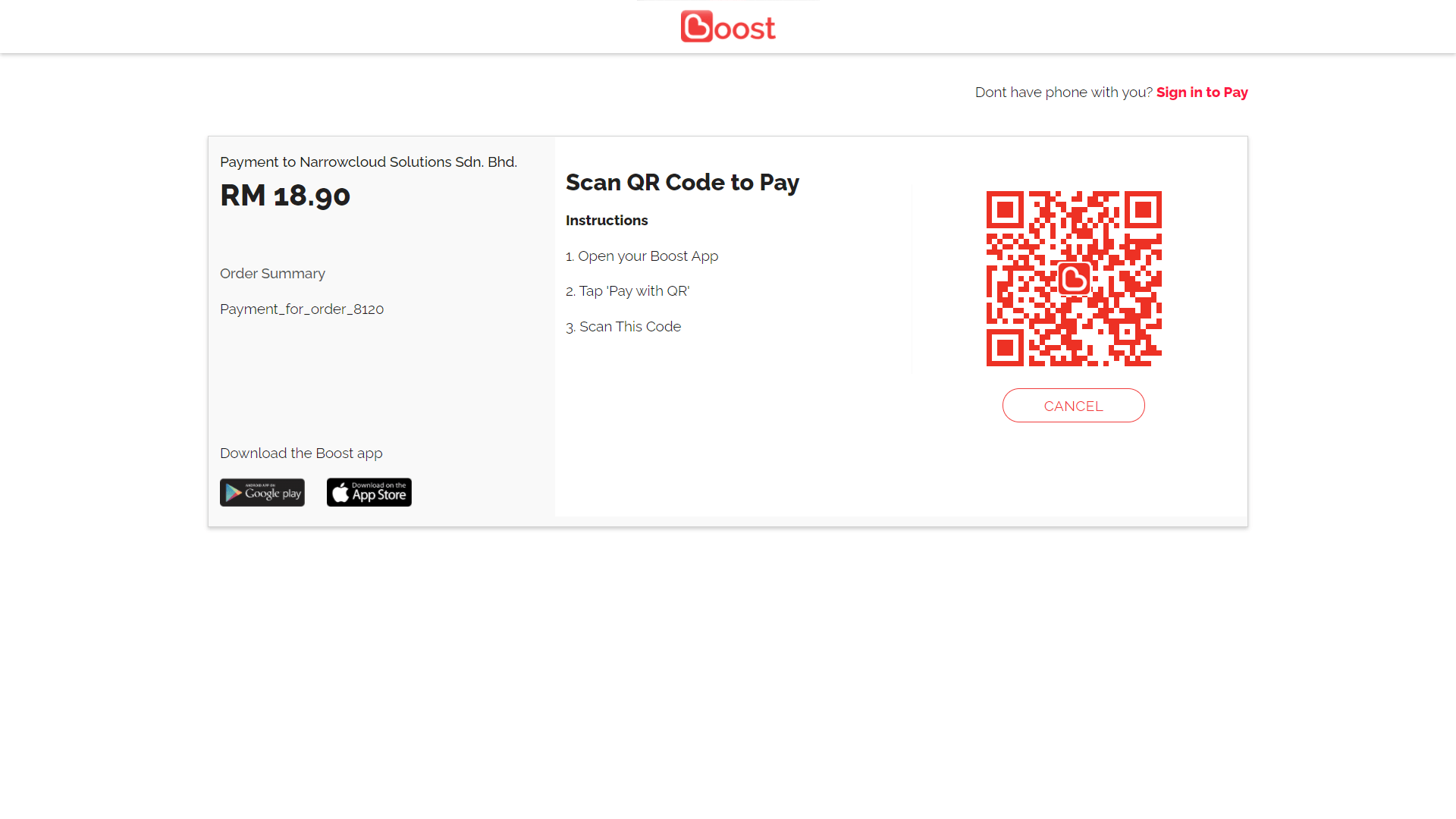 Right now what you have to do is make a payment. You need to scan the QR Code given by Boost. Then, finish!
If you interest in making an e-commerce website, just email me at [email protected] and I'll get back to you to discuss. You also can look and play around with our e-commerce demo.